FAQs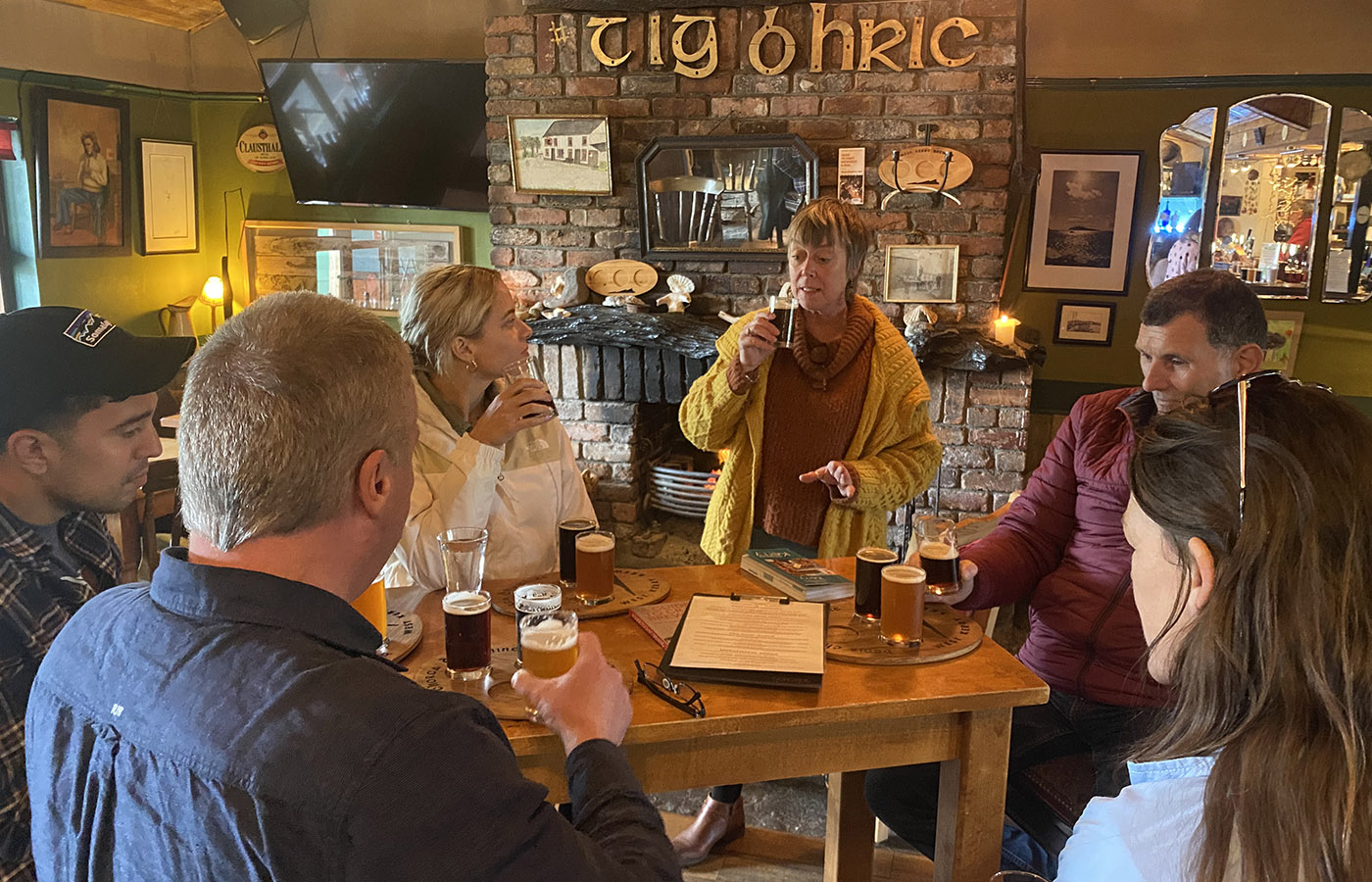 FAQs
We accept all major credit cards through our website as well as PayPal transfers. Alternatively, you can call us to directly book your tour and pay later in cash if you would prefer. We do not accept unsolicited "walk-up" attendees of the tours so be sure to book well in advance if possible to ensure a place on the date you desire.
We do our best to accommodate the special dietary needs of our guests, however we can't guarantee all stops will be able to do so. By filling in our booking form, you can specify dietary requirements and we will do our best to accommodate your needs. Alternatively, special requirements can be catered for in the personalised itinerary of a private tour.
Yes, there are alcoholic drink samples served on two of our three tours; the Walking Food Tour (flight of local craft beer) and the Sunset Slea Head-Saints and Spirts tour (craft beer & whiskey-like spirit). Neither amounts to more than a single serving of alcohol. Additionally, several of our tasting locations provide ice water for tour guests.
Absolutely! We encourage people to purchase items to support our partners. Having said that, the experiences are organised to arrive at each tasting location at a specified time, therefore it is important to stay on schedule so the food is freshly prepared for the guests. There is usually plenty of time to purchase items at each stop, but your guide will give you warning as to when we are leaving for the next stop and ask you to get your shopping done before the group leaves.
Yes! Many of the attendees live right here in the Dingle town area. It is a great way to learn some interesting stories of the towns' bygone era as well as check out a few food establishments of special interest. It is also a great way to escape the town and be driven out for a drink at sunset.
Yes! We are totally okay with guests who take photos or videos. If you get any great shots we'd love for you to share them with us.
There is no child ticket price and the minimum age allowed on tour is 10years old. Note the tour is approximately 3 hours long and some children have a limited attention span. The tour may not be appropriate for some children. Parents know their child best and should assess the situation individually. Since there is a lot of standing and walking, please consider this when deciding whether the tour is appropriate for your child.
Unfortunately we do not provide a waiting list. If a date and time is sold out, there is a chance that we will add an additional tour on that day. Please contact us with the date you are interested in if you do not see any availability.
Tickets are non-refundable. If you are unable to attend the tour you have booked you may reschedule for another time and date up to 48 hours prior to the booked time. Within 48 hours you are welcome to send someone else in your place.
Yes. Private tours are perfect for networking groups, large outings with friends, family gatherings, birthday parties, Christmas parties, out of town guests, team building, ladies or singles groups and are available on request. Please book through our "Private Multi-Day Tours" option to begin customising your tour (we will liaise directly with you via email to personalise your experience).
Yes, we only offer tours in English at this time. Please email us if you would like to make arrangements for your own interpreter to join the tour.
No. Our private tour option allows you to create a tour of your choice and at any time of year. We run all our tours from April – November?
Not all tour experiences are equipped with the necessary infrastructure. If you would like to contact us in this situation we would be happy to assist you in collating a selection of suitable experiences and any other accommodations you may require.
For information about DHarman.com and business enquiries, please contact Deirdre at dharman@gmail.com
No. We run all tours in all weather conditions. We do not accept any responsibility for weather conditions and as such, do not offer refund or reparation for poor or undesirable weather. Be sure to check the weather before heading out, even the driving tours may involve a short walk.
Yes. Almost all experiences/stops in our tours have bathrooms available to our guests.